| | |
| --- | --- |
| Posted by Web Master on June 28, 2013 at 6:35 AM | |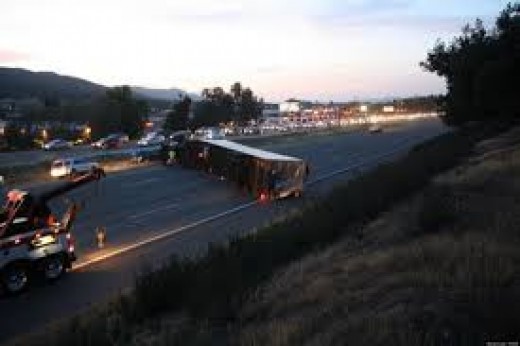 Jerimiah Hartline, 19 years old, stole a 18 wheeler loaded with strawberries at a California weigh station and drove it down the highway sometimes at over 100 miles a hour before he crashed the truck blocking the highway and caused 7 other wrecks injuring 2 people seriously.
He claimed that he was being chased by you guessed it Zombies. He said at one point that a huge Zombie on a Harley was chasing him at one point screaming for his brains. After he wrecked the truck the freeway was blocked in one direction and Harline attempted to steal a van but the van's owner and several other people detained him until the police arrived.
Police say that Hartline was highly agitated and he kept screaming for people to run that Zombies are coming. And we have the rest of the story for you and what a story it is. Just CLICK HERE